The best ABCMouse alternatives make it fun and easy for kids to learn reading, math, and other important skills. 
These days, there are lots of great educational apps out there that offer an interactive and engaging way for kids to learn. Many of these apps provide fun activities that reinforce the content, making learning more interesting and enjoyable for young minds.
From reading apps to math apps to coding apps, there's something for everyone.
While ABCMouse is certainly among the most popular educational apps out there today, it's not always the best fit for everyone. Fortunately, there are some great ABCMouse alternatives and competitors out there to choose from that may be a better fit for your particular situation.
We've tested dozens of learning apps at this point, and in the guide below, we'll share other apps like ABCMouse that may be a perfect fit for your child's learning needs.
Disclosure: Some of the links in this article are affiliate links, meaning at no additional cost for you, we might get a commission if you click the link and purchase.
The Experts You Can Trust
Before we roll out our list of our favorite apps like ABCmouse, let's talk a little bit about why you can trust our judgment.
We've spent literally hundreds of hours analyzing all of the top educational apps on the market today. That means using them ourselves, having our kids use them and getting their feedback, and reading thousands of reviews from other real users of these apps. Simply put, we know just about every little thing there is to know about each of these apps — what they do well, what they could do better…you get the idea.
We also continuously go back and update this guide on a regular basis. The reality is new apps are launching all the time and existing apps are changing their features or pricing. The landscape is constantly changing, so what might have been the best alternative to ABCmouse a few months ago might no longer be the best option now. You can rest assured this guide has the best current options because we keep it up to date always.
Finally, we have a highly credentialed team of reviewers here that consists of teachers, homeschool educators, instructional designers, tech experts, and parents, whose experience and expertise we draw on when putting together these guides. This means you're getting insights you won't find anywhere else.
What are the Best Alternatives to ABCMouse?
Even the best platform has areas for improvement: when it comes to ABCMouse, there are a few things that could be better. The company could expand on existing content or improve the functionality of some activities that seem to glitch or not function as expected. Several parents have issues with the subscription (and cancellation) process, while others share that their child is ready for more challenging activities.
We have done thorough research on additional educational platforms for children in order to help you find the best fit for your family…
Hooked on Phonics
Hooked On Phonics is the name parents and educators trust for teaching kids how to read and build their literacy skills. With a proven track record extending more than 30 years, Hooked On Phonics is truly the gold standard for education excellence.
We earn a commission if you make a purchase, at no additional cost to you.
It should come as no surprise to see Hooked On Phonics topping our list of the top ABC Mouse alternatives. For more than 30 years, the company has been using its proven methodology to help kids learn how to read quickly and effectively — in as little as 30 days!
With a laser focus on literacy development, Hooked On Phonics is an ideal choice for parents and educators seeking a comprehensive phonics program. This specialization ensures that children receive targeted and effective instruction in phonics, spelling, and reading comprehension.
One of the strengths of Hooked On Phonics is its adaptability to various learning styles and needs. The program offers a range of materials, including interactive apps, physical workbooks, practice packs, and more. This versatility allows parents and educators to tailor the learning experience to suit individual children's preferences and abilities.
Whether a child learns best through digital activities, interactive games, hands-on workbook exercises, or traditional story reading, Hooked On Phonics has the resources to accommodate them.
The structured, step-by-step lessons are designed to build a strong foundation in phonics and reading skills, ensuring that children progress steadily and achieve essential literacy milestones.
Key Features
Easy progress tracking
Proven system that helps kids learn to read faster
In-app rewards keep kids motivated and engaged
Fun educational games, songs, and activities make reading exciting for kids
Pricing
Click here to try your first month for just $1.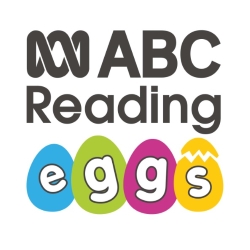 Reading Eggs
Reading Eggs captivates children with its engaging online reading games and activities, making the process of learning to read enjoyable. The combination of interactive elements like games, songs, and rewards not only keeps kids motivated but also instills a sense of pride in their reading achievements!
We earn a commission if you make a purchase, at no additional cost to you.
Reading Eggs is a tried-and-true online learning platform when it comes to reading. One of the first ones on the market, Reading Eggs started in 2008 and has since been used by over 20 million children in 170 countries. Their success rate speaks for itself, with a 91% satisfaction guarantee.
What makes this platform so successful? It has fun games, cute characters, and catchy songs to go along with different challenges.
Based on a mastery concept, students can choose activities that align with their skill level: from Reading Eggs Junior to practice letter recognition and phonics, to Reading Eggspress, geared toward 7-13-year-olds. This program will turn your reluctant reader into an avid one.
Key Features
Fun games and activities to learn phonics and reading in an engaging, playful way
Resources for parents and educators
Ability to customize for accent and regional spelling
Extensive and fun E-book library
Compatible with PC, Apple, and Android devices
Reading comprehension assessments
Best suited for students ages 2-13
New feature: a reading journal to check comprehension and help students engage with books
Pricing
As with other platforms, you can try out Reading Eggs for free for 30 days (for up to 4 children), then the Reading Eggs pricing is $9.99/month or $5.83/month for an annual membership (billed at $69.99 once for the entire year) to their reading program. You can also bundle their reading app with their math program for an additional fee.
HOMER is the perfect ABCMouse alternative for kids who are eager to learn something new. The app is especially great for younger kids who need to learn reading, math, and other essential skills.
The HOMER Learn & Grow app offers a personalized, gamified approach to learning, which makes it easy and fun for kids. It also makes it easy for parents to track your child's progress.
With HOMER, your kids will build valuable skills and confidence through interactive lessons, stories, and activities tailored according to their individual skills, age, and interests.
The level of personalization is what really sets HOMER apart and makes it one of the best ABCMouse alternatives out there.
It's great for helping kids of various ages and skills learn at their own pace.
When you're first getting started, the app will ask you a series of questions to determine where your child is in their educational journey, like these:
Once you complete the questionnaire, HOMER will recommend a personalized curriculum for your child based on their interests and skills:
Key Features
Personalized learning experience
Makes learning fun
Over 1,000 activities
Includes subjects such as reading, math, social and emotional skills, thinking skills, and creativity
Interest-led learning
Best suited for learners ages 2-8.
A wide range of informative games and stories are available.
Kids learn at their own pace.
The award-winning app is kid-friendly and super easy to use
Pricing
HOMER pricing across its 2 plans is as follows:
Monthly Plan: $12.99 per month
Annual Plan: $79.99 per year
Click here to try HOMER free for 30 days.
Who says learning how to read and write has to be boring? Night Zookeeper is a popular learning platform for children that brings fun to reading and writing.
With over 1 million customers, this platform has educational content for children ages 6-12.
The concept of this platform is to inspire children's story-telling skills by imagination, helping them to find their voice and become great readers and writers.
The platform is well-designed and graphically appealing to elementary-school-aged children. The students start with word recognition and vocabulary, then build sentences, all the way to crafting stories.
Key Features
Over 1,000 games and activities
Printables
Educational resources (such as blogs) for parents and teachers
Proven to improve your student's spelling, grammar, and writing skills
A fun, engaging way to present language arts
A fully unique experience for each student
Pricing
You can try Night Zookeeper for free to see if your children like the layout and activities. After that, you can choose either a monthly subscription ($12.99/month), annual membership ($9.92/month, paid annually at $118.99), or a 3-month membership at $11.66/month (paid as a single payment of $34.99).
Starfall is geared towards children from pre-K level through 3rd grade, with two-level distinctions (Pre-K and K, and 1st-3rd grade).
Starfall is a colorful fun way for your students to explore the world of learning, from reading and writing to math and even science.
Starfall is widely used in the homeschooling community and is also used with success in many public schools that offer ELD, ELL, and ESL services for children with English as a second language and children with learning disabilities.
Because the founder of this platform was struggling with dyslexia as a student, he decided to create Starfall to offer untimed, multisensory learning for students who might learn differently and to help everyone succeed in learning.
Key Features
Geared toward children ages 3-8
Offers full Language Arts and English curriculum for Kindergarten and 1st grade
Students learn how to read through exploration
Offered for PC, Android, and iOS platforms
Colorful intuitive icons sorted by age, subject, and interest
Fun seasonal activities
Pricing
Starfall is a 501(c)(3) nonprofit organization with a $35/year membership.
Although Tynker is a platform for students ages 5-10 interested in coding, it encourages students to read and problem-solve while using their imagination and creativity.
With over 60 million students using this platform worldwide and over 5,000 lessons to choose from, more than 100,000 schools also choose to use Tynker in their classrooms.
Coding teaches students phrase recognition and the importance of spelling accuracy.
Commonly used phrases will become sight words, as they are introduced with each new concept. Your kids will learn to read and write in another language, a programming language, such as Python.
Key Features
A colorful and fun way to learn complex programming concepts
Includes storytelling, game design, critical thinking, art, and music
Personalized coaching
Interest-led learning
Best suited for children ages 7 and up
Placement tests
Short 30-minute sessions to keep students motivated
Pricing
You can try out Tynker completely free during a trial period. After your trial period, the quarterly membership costs $20/month, billed every 3 months at $60; the yearly membership costs $15/month (billed annually at $180); and the lifetime membership costs $360, paid once. These costs are for individual accounts, and family plans for several users are slightly higher.
Epic! is an online library of over 40,000 books for children, including audiobooks in different genres, such as fairytales, action, adventure, or learning (science, history, etc.). It's truly a complete online educational platform.
Children can choose a book based on their age level, reading level, and interests, from fun stories about Curious George to the Guinness Book of World Records, there is something for everyone, making this a fun and educational app for all kids.
Your young reader will have access to Scholastic books and familiar and well-loved PBS characters.
Much like a Kindle for children, however, with visual choices and recommendations for your learner, Epic! will also read to your child and keep them going with their reading enthusiasm.
Key Features
Book recommendations based on catch-phrases and interests
Personal library access wherever you go
Parents and teachers can check reading progress and assign books
Spotlight words, definitions, and grammar info help students with vocabulary, spelling, and proper word usage
Quizzes check reading comprehension
Multisensory reading (visual and audio)
Pricing
After a 7-day FREE trial, you can choose to continue Epic! for $11.99/month (billed monthly) or subscribe for an annual membership for $59.99 a year. See our Epic pricing guide to learn more.
A Final Word on the Best ABCMouse Alternatives
With so many different choices on the market today, finding the best choice for your learners can be a bit overwhelming.
When looking at ABCMouse competitors, make sure that you choose apps that are engaging, intuitive to use, age-appropriate, and academically challenging.
Remember, many of these apps offer free trial periods that let you try everything out at no cost for a while, so make sure to take advantage of these offers.
Have any questions about these ABCMouse alternatives? Have other suggestions you think should be on the list? Comment below and let us know.
Related Posts You Might Find Helpful
Latest posts by Scott Winstead
(see all)