Elementary schools, high schools, colleges, nonprofit organizations, and companies of all sizes — just about all of them are currently using learning management systems (commonly referred to as an 'LMS') or are seriously considering adopting one soon.
In fact, there are over 73 million LMS users at this moment and the LMS industry is expected to reach $25.7 billion worldwide by 2025.
But what is an LMS exactly?
Why do organizations in just about every sector use learning management systems? And how exactly are they using them in their learning programs?
Most importantly, how could your organization use an LMS?
In the guide below, we'll tell you everything you need to know about learning management systems.
What is an LMS?
A learning management system (LMS) is a software application or web-based platform that helps educators create, deliver, and manage online learning courses and training to students and employees.
A learning management system can also be used to track student progress and assess their learning outcomes.
Here's a deeper look into what each letter in LMS really means:
"L" is for learning. Learning management systems are designed to enable organizations and educational institutions to create and deliver online courses and training content to students or employees.
"M" is for management. Learning management systems help organizations track student progress and assess their learning outcomes. The best learning management systems provide a highly organized infrastructure that allows you to easily manage each aspect of the learning and training process for students and employees. For businesses, this could mean anything from managing the process of onboarding a remote employee to providing Just in Time learning opportunities to managing ongoing enrichment opportunities for your team.
"S" is for system. In the context of business or education, a system refers to a set of procedures or protocols that interact with each other in order to accomplish a larger objective. More specifically, "system" refers to a computer system here, meaning everything in the educational process is automated and handled through the software application.
Who Uses an LMS?
Organizations in just about every sector use learning management systems. Elementary schools, high schools, colleges, online learning platforms, nonprofit organizations, governments, consulting firms, and companies of all sizes are currently using or seriously considering implementing an LMS.
Why Use an LMS?
There are a few reasons why so many different types of organizations use learning management systems.
An LMS can save time and money.
For businesses, a corporate LMS can automate and accelerate the process of onboarding a new employee. It can also help maintain your company's standards and culture among all employees and aid in compliance training.
An LMS can also help manage and track ongoing employee training opportunities, which can lead to better organizational efficiency and compliance.
Additionally, an LMS can improve the quality of education and training.
An LMS can help educators create more engaging and effective elearning courses. Learners also have great access to educational content and training materials any time they want.
And for businesses, a corporate LMS can help employees develop the knowledge and skills they need in a way that's scalable, efficient, and sustainable.
How Are Learning Management Systems Used?
There are many different applications for a learning management system in both education and business.
Some of the most common ways they're used in a learning environment include:
Creating and delivering online eLearning courses and training materials
Tracking student progress/learner performance
Assessing learning outcomes
Managing employee training
Delivering mobile learning activities and opportunities
Optimizing training programs
Onboarding new employees with online training courses
Delivering continuing education opportunities to employees
Compliance training courses
Offering customer training on products and services
Offering partner training to create profitable relationships
The Different Types of LMS
Most learning management systems can be classified into one of three categories:
Commercial learning management system (LMS)
Open-source learning management system (LMS)
Cloud-based learning management system (LMS)
Commercial Learning Management System (LMS)
The first category is commercial LMSs, which are software applications that are developed and marketed by a specific company.
These LMSs are often expensive, but they offer a wide range of features and functionality that can be tailored to meet the needs of any organization.
The main drawback to commercial LMSs is their high price tag.
However, many businesses find the investment to be worth it as they offer a robust feature set and a wide range of integrations.
Open-Source Learning Management System (LMS)
The second category is open-source LMSs. These applications are free and self-hosted, which means they can be downloaded and installed on a server at an organization without any assistance from the developer.
This type of LMS usually does not come with customer support or professional services, so it can be difficult to get them up and running properly for organizations that aren't familiar with technology.
However, open-source learning management systems offer numerous advantages such as enhanced privacy control, fewer third-party dependencies, improved security, and more advanced user interfaces than cloud-based solutions.
Cloud-Based Learning Management System (LMS)
The third category is cloud-based learning management systems. These applications are hosted on a third-party server, which means the hosting company controls access and manages updates.
As such, cloud-based learning management systems provide easy access anytime there is an internet connection. They also offer built-in redundancy and backups so data remains safe even if one of the systems goes down.
Choosing an LMS: 5 Important Tips
Looking for info on how to choose an LMS that will help you reach your goals as an educator?
Some surveys have shown that as many as one-third of LMS users aren't happy with the learning platform they chose.
The time and money that goes into choosing an LMS can be enormous, and with dozens upon dozens of options out there, finding the best LMS can be overwhelming.
Not to mention, learning management systems have come a long way in recent years, so selecting an LMS in 2023 means looking for different features than you may have considered in the past.
A learning management system (LMS) these days is a suite of modules that go way beyond assignments and tests.
For example, TalentLMS, one of the best LMS platforms out there today, boasts features like creating personalized learning paths, localizing content to match each user's language and time zone, live session capabilities, compatibility across all devices, and more.
And before you even settle on your LMS, you also want to make sure you have the right LMS hosting in place to ensure your online learning system runs smoothly and dependably. Cloudways offers reliable LMS hosting, which includes advanced performance, scalability, and security along with no downtime.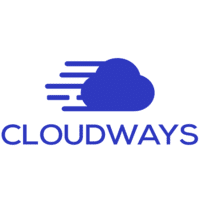 Cloudways - Managed Cloud Hosting Platform Simplified
Save time and money with the most reliable cloud hosting trusted by 80,000+ agencies, developers, and businesses that required the highest performance from their websites!
We earn a commission if you make a purchase, at no additional cost to you.
Once you have the hosting taken care of and your LMS selected, you can begin to create content that will engage learners and help them develop their skills and knowledge.
What is the philosophy behind a modern LMS?
1. An LMS should be task-oriented rather than tool-oriented
Sounds commonplace and applicable to any software tool at first glance. However, this thesis seems particularly relevant in e-Learning.
Instead of providing an array of tools to the user, the modern LMS tends to empower students with a holistic solution – a course.
Architecture-wise, it's activity rather than functionality that forms the cornerstone of a modern LMS.
Advocates of this approach stick with the following characteristics:
Task-oriented modular architecture
Open and highly compatible
Scalable: serving numerous participants and stakeholders across different environments
Informative: with easy-to-access details to track learner progress, deadlines, opportunities, events, etc.
Iterative: tracking and visualization of all intermediate states of the learning process.
Good point, in my opinion. You should pick an LMS based on your needs, not a bunch of features that would hardly be of any value to your content or corporate goals. Cost-savvy consumers have a choice, and the choice is often not the most feature-packed but the most granular and task-oriented solution.
2. An LMS should be personal
Vendors and experts in the educational space argue that their products should be personal. This applies to both ends of the educational spectrum. According to them, a modern LMS encompasses solid formative assessment, individual planning tools and advanced analytics. Other features this approach entails include:
Standard compliance. The standards-based approach ensures integrity and visibility of planning and assessment for all stakeholders
Compatibility. Rich APIs are key. Teachers and learners exchange content in multiple third-party systems, and it's important to all vendors they don't find themselves isolated.
Responsive web design and scalability. It's not only crucial to enroll active mobile users on both sides, but also make sure the flagship web-based product sticks to the best practices of responsive web design.
Although it's hard to disagree, I'd argue that being overly personal in terms of technology might also be a drawback. A focus on personal goals should not be confused with micromanagement and feature creep. Performance and usability issues may arise when e-Learning systems try to target every single-use scenario, hence the system gets bloated.
3. Modern LMS with a modern licensing policy
Some vendors maintain that learning management systems should adapt to the fast-changing market with a flexible pricing policy. "Try before you buy" also comes as an important factor. Indeed, since many offerings are reaching out to private educators, it's crucial to keep license plans scalable and the system easy to deploy (with no extra hosting or configuration fees associated).
Such a solution would be:
SAAS with flexible pricing plans
Easily integrated with others (well-documented API/modular structure)
Packed with an ample course library
Scalable across tablets and smartphones
HTML5 rather than Flash-based
A cloud solution with a web-based storage system
Connected with a high-performance content distribution network to ship multimedia content worldwide without delay.
The perks of a free-to-try system are obvious. The same applies to flexible pricing – goes without saying. Whereas SAAS systems are generally cheaper to use, set up, and maintain, customers should keep in mind the security risks associated with the cloud, and check with their provider for appropriate incident prevention.
4. Open source LMS as the modern LMS
Open-source fans have quite a few solutions to love in the e-Learning field. The underlying principle here is that you can expand your LMS with new ready-made or custom modules that fit your current needs at a low cost or no cost at all.
As regards functionality, open-source and closed source vendors run neck and neck in their "arms race."
Core academic tools would include, among other features:
Restore/backup
Assessment engine
Learning tools interoperability (LTI)
Assignment submission
In terms of user management, it's important to keep users, roles, and groups well administered. User override is also considered a nifty feature.
Both models have their benefits. The dispute between them should be resolved separately in any particular case. Aspects to factor in may include without limitation: educational or corporate use, number of seats, accessibility of in-house infrastructure, budgetary considerations, etc.
5. There is no such thing as fundamental features
This "agnostic" approach is, in fact, becoming trendy among industry experts. Indeed, some "modern" LMS features may end up scarcely being used by the customers. There is no one-size-fits-all here.
According to the "agnostic" experts, the essentials would include:
Flexible pricing plans
Unlimited number of courses
Using SCORM/Tin Can files
Creating tests and surveys
Creating learning paths
Responsiveness
Free support
Integration with other services through an API, etc.
In this regard, I'd rather revert to my commentary in point 1 (task-oriented approach). Core features do exist: you can't go without solid course delivery, task assignment, and interoperability, just to name a few. Frills or no frills? It's always up to you to decide.
And if you're looking for some help with choosing an LMS, there are lots of great options out there, but one of our favorites that we recommend is TalentLMS.
Useful Resources
A Final Word on LMS (Learning Management System)
Now that you know the answer to "What is an LMS?" and can have an understanding of how they're used, it might be time to consider implementing one into your organization.
Remember, a learning management system can offer a ton of benefits, from improving the efficiency of training programs to reducing training costs to keeping learners more engaged and satisfied.
But not all LMS software is the same. It's important to choose the right type of LMS software for your unique organizational environment.
If you're wanting to pursue a career as an eLearning professional, you can take your instructional design skills to the next level with Emeritus' Professional Certificate in Instructional Design program.
The comprehensive curriculum covers everything from the basics of instructional design to the latest theories and practical strategies for online learning. Whether you're starting out or seeking to advance your existing career, this course will give you the tools to succeed.
You can learn more about the program and request a brochure at this link.
Best Overall
Emeritus Professional Instructional Design Certificate | Online Certificate Course
Gain firsthand expertise in instructional design principles and methodologies through this unique Professional Certificate program. Create impactful learning solutions and improve people's ability to learn.
We earn a commission if you make a purchase, at no additional cost to you.
Have any questions about using a learning management system? Leave us a comment below so we can help you out.
Latest posts by Scott Winstead
(see all)